OUR NEW RESTORATION PROJECT, A VERY SPECIAL 1967 Z/28
On one of the first outings to the drag strip, Ray took the Z/28 up to 75-80 Dragway in Monrovia, Maryland. In bone stock condition, this Camaro ran in the high 13-second zone at 105 mph. This is when the car had approximately 1800 miles on the odometer! Ray stated that the car needed more gear as he was going through the finish line in 3rd gear. The perfect choice would have been 5.38 rear end gears if this Z/28 was a dedicated race car.

Original time cards from 75-80 Dragway. Bone stock 1,800 miles driven.
One of the real historical bonuses about this car is that the complete A.D. Anderson Chevrolet documentation folder has survived over the past 40 years. Ray and his dad kept all of the dealer paperwork in the original warrantee folder. This 1967 Z/28 has one of the best paperwork files known to exist in the official 1967 Z/28 Registry.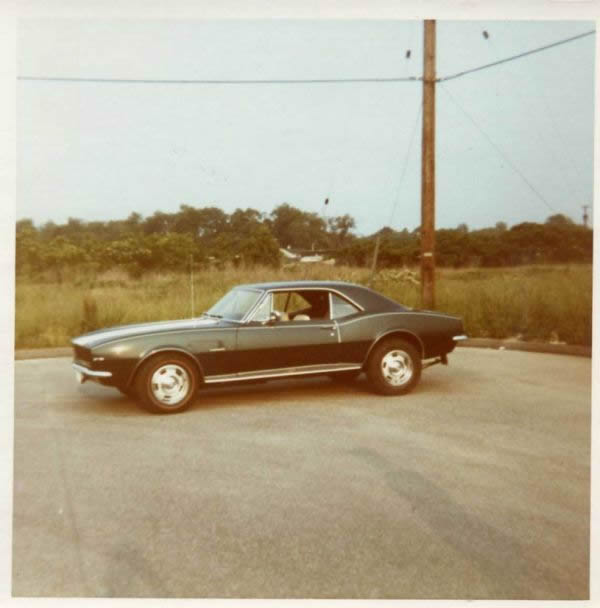 Photos taken near the old Friendship Airport, now BWI Airport when car was less than a few months old. Some were taken at the Westinghouse parking lot near the airport. Note the spring shackles added to the rear leaf springs.