If you've purchased a vintage collector car from one of the collector car auction houses and are concerned about the originality and authenticity of your purchase, call us! Camaro Hi-Performance has taken the vintage car hobby to the next level. We provide on-site inspection and certification services to verify if your collector car is real and authentic.
With over 48 years in the collector car hobby, NHRA Stock Eliminator racing, restoration and judging at the Camaro Nationals, we have earned the respect and reputation as the most knowledgeable and respected name in the business for first generation Camaro, early model Chevelles and Nova SS cars. Our research data base of over 30,000 photos and documentation is just one of our tools used to provide you with the most accurate certification report in the collector car hobby today.
Camaro Hi-Performance's authentication services has become more like a forensics study and has set new standards on how to evaluate the Chevrolet cars of the late 1960's into the early 1970's. Over the past 30 years, we have inspected and certified thousands of cars. Call us today for details on how to get your car certified by Jerry MacNeish's Camaro Hi-Performance.
Left to right: Jerry MacNeish, Norm Meads, Gary Bennett, Jim Mattison and Roy Sinor.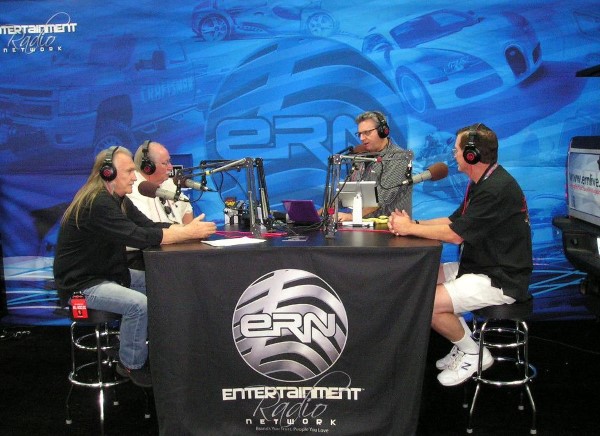 Radio show broadcast for Fox Sports done on-site at a past Barrett Jackson auction.
Some of the Camaro Hi-Performance staff attending the Barrett Jackson auction, Scottsdale, 2013. Sam Murray, Carmen Trimboli, Jerry MacNeish and Norman Meads.
2013, the original Batmobile built by Chuck Barris for the 1960's Batman TV show sold for a wopping $3.7 million dollars!
Left to right: NASCAR team owner, Rick Hendrick, Jerry MacNeish and Dale Ledbetter at the 2014 Scottsdale auction. Mr. Hendrick has been a good customer for Camaro Hi-Performance and sponsors our '67 Z28 race car.
Fox Sports doing an interview with some of the automotive specialists, Barrett Jackson, 2014.
Back by popular demand, starting in 2018, Camaro Hi-Performance will be offering complete "Concours" frame-off restorations for Camaro, Nova SS and Chevelle. Call for more details.