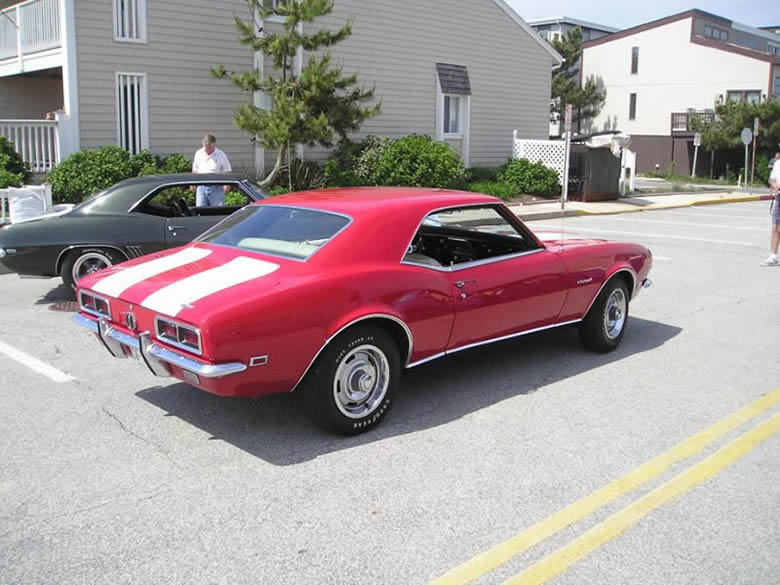 During the summer months, Joy and Jerry MacNeish's '68 Z/28 can be found at most of the local cruise spots throughout the Baltimore area. This numbers match early production Z/28 features a very rare color combination; Matador Red exterior with White/Parchment deluxe interior. So what makes this Z/28 an early production car? It's the 302 fender emblems. Z/28's built from September 1967 until the first week of March, 1968 carried 302 badges on the front fenders. In mid-March, Chevrolet replaced the 302 emblems with Z/28 badges. The "Z" emblems were used through the end of 1968 production and actually carried over to the 1969 model year.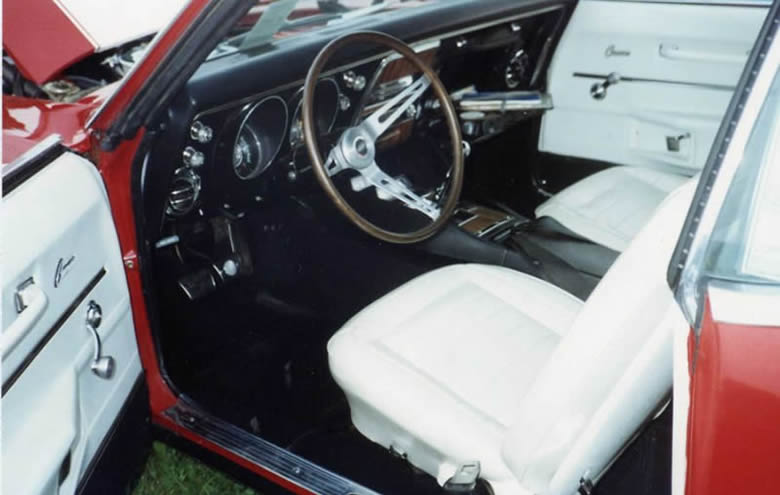 Our Z/28 is one of the last produced that carried factory 302 emblems. It was built the first week of March (03A). This Camaro Z/28 was purchased new at Gladding Chevrolet in Glen Burnie, Maryland by, Gary Ginnavan, a fellow high school student at Woodlawn Senior High, and was one of the first '68 Z/28's to appear in the Baltimore area. Options include: rally sport, console, gauges, 3.73 posi rear axle, deluxe interior, tinted windows, front bumper guards, AM/FM radio, rear seat speaker, sport steering wheel, and power steering.
I purchased this car in March of 1977 from Tom Lamana. It then became my everyday driver. I've owned this beautiful Z/28 ever since.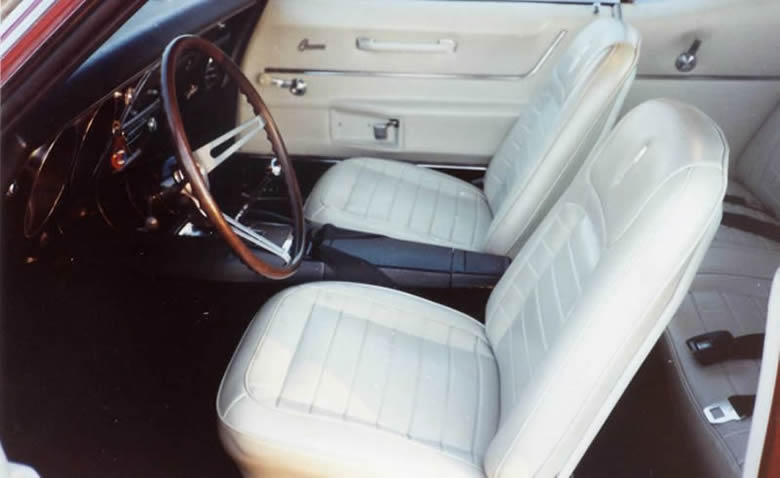 Past merit awards include: Super Chevy wins at Maple Grove and Englishtown, several World of Wheels first places, many local show first places, and the VCCA Preservation Award issued in 1992. Our Z/28 was also featured on the PBS television show, Motorweek (show #918). The original air date was January 27, 1990.
There was also a five page article published on Joy and Jerry's red Z/28. This article appeared in the May/June 1992 issue of "Muscle Cars of the '60's and '70's." It was also in 1992 that Joy and Jerry retired their red Z/28 from the car show circuit and devoted most of it's time to local cruise nights.
So, if you're ever in the Baltimore area at one of the local cruise spots, you're likely to see Joy and Jerry's 1968 Z/28. Don't forget to come over and say hi!